THE CREATIVE LIFESTYLE AND MORE
Whether you want to begin a career as a sewing teacher or advance your sewing career, the Sulky® Online Teacher Certification Training program is designed to enhance your success with the most up-to-date teaching skills. In the comfort of your home, you'll learn how to do and teach the most popular creative machine art techniques and how to use the newest creative products as you develop beautiful, inspiring samples; and have lots of fun doing it! Or, maybe it is just time to do something creative and educational for YOU because you deserve it! Lots of people take this course just for the fun of it!
This Sulky® Online Certified Teacher Training Program includes:
5 amazing projects that teach dozens of Machine Art Techniques

Video instruction by the highly skilled, enthusiastic, Ellen Osten, National Director of Education

This is an 8-week course, but with access for 3 months to download all course materials and videos, and watch them for as long as you like. And you get to keep the videos and all materials forever!

Access to communicate for 3 months with the Sulky faculty who will be available to answer any question you might have about projects, patterns, and teaching methods

Downloadable Certification Manual which includes a comprehensive tried and true curriculum, reproducible class handouts, full-color photos which show you step-by-step how to create each project, plus Sewing and Business Education
An official Sulky® Certified Teacher Certificate, logos, badge and more

The immeasurable opportunity and status associated with the Sulky name

Work at your own pace, 24-hour access to all materials

In this economy, a lot of us are using our sewing skills to save money by making clothing and gifts. Some of us are even hoping to sell some of our creative projects. But where do we start? How do we succeed? In this online certification course, served through our sister company, Craft University, we'll show you ways to help you successfully market your projects and/or your teaching skills.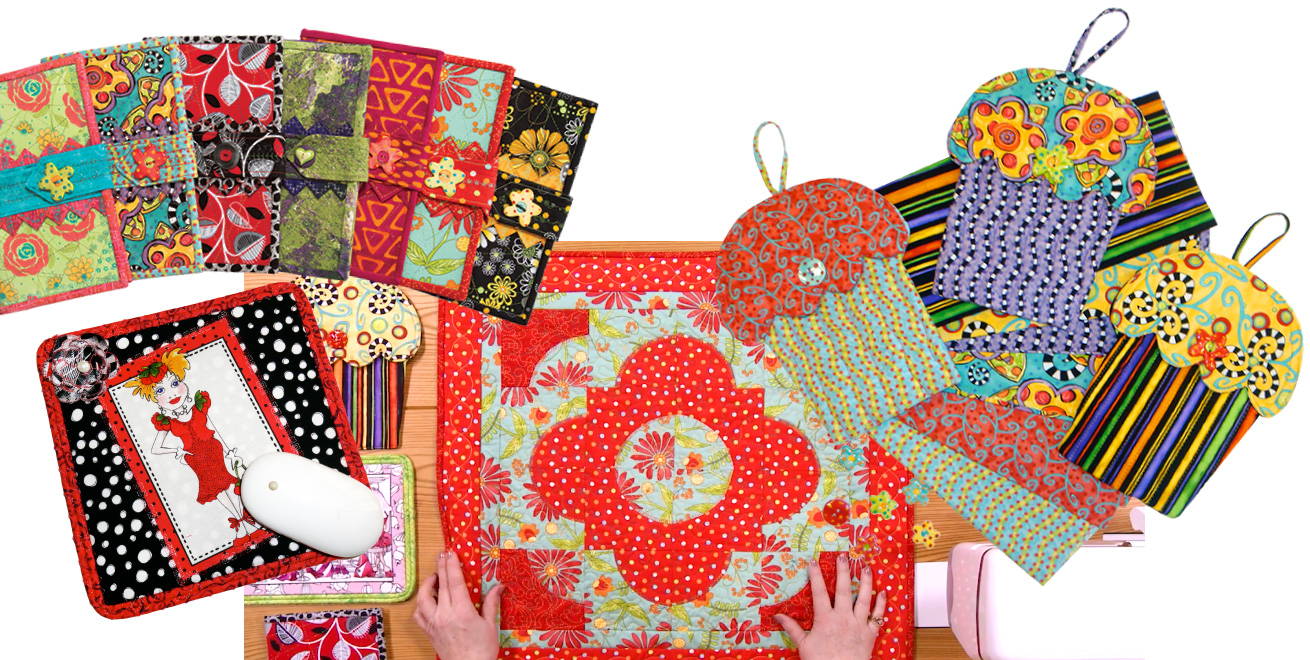 SULKY ONLINE TEACHER CERTIFICATION INCLUDES THESE FIVE PROJECTS

E-Reader Extraordinaire or Notepad Holder - "Sew Fabulous" Mousepad or Trivet
Solomons Puzzle - Cupcakes for Your Kitchen


IN THE HEART OF THE WOODS LANDSCAPE